Prom Dresses & Evening Wear
At Flair Designer Wear, we have an exclusive selection of prom dresses in the area of Northampton ranging from size 0 to 22, ensuring you will stand out from the crowd.
Here at Flair Designer Wear, we know how special and important prom is in a girl's life and our prom dresses, party dresses and evening wear are chosen to enhance and work around your shape and size. We work with you and harness our experience to ensure that your prom dress is totally suited to you, giving you the best prom night experience you could wish for from start to finish.
At Flair Designer Wear, we keep a list of all the dresses sold to every school in the local area for your year, so you can be assured that we will not sell your dress to any other girl at your school. To avoid disappointment, we also recommend that you be the first to make a decision when choosing your dream prom dress.
We have a stunning range of formal wear fit for any occasion, from prom to a black-tie event. Whatever your age, size or shape, we are confident we can find you the perfect outfit. Flair Designer Wear stock these designer prom dresses: Tiffany, Illusion, Serenade, Jora and Terani Couture.
Do you want to dazzle in sequins? Sway in chiffon? Or wiggle in that exquisite little black dress? Here at Flair Designer Wear Northampton, we will have the dress that is just right for you and your special occasion or prom.
We do recommend that you make an appointment to come to our Towcester-based shop or our new Banbury Store for a personal shopper experience and access to a much wider selection of prom dresses, party dresses and evening wear.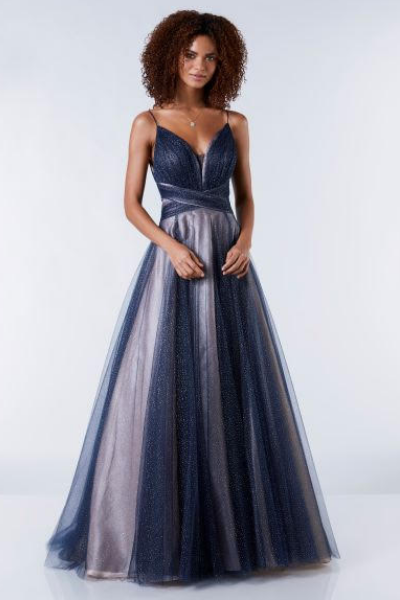 Party Dresses & Evening Wear
We have a fantastic selection of full-length dresses and shorter cocktail dresses in our Northampton store, our range includes stunning pieces by Frank Lyman, Marfil (Barcelona), Gina Bacconi and many more, ranging from size 0 to 22.
Whether you are working towards a specific look or keeping an open mind, we can help and advise you from the second you walk through the door. Enjoy your evening with an Evening Dress or Party Dress from Flair Designer Wear.
Whether you're looking for an outfit for a black-tie event, cruise, special celebration, or even a red carpet event, we will help you as we have helped many happy customers in the past!