Special Occasion Women's Wear
We all have those special occasions that we want to look our best for, whether it's for an anniversary, birthday milestone, wedding, cruise or another event. Be it high tea at the Ritz or for Ladies Day at Ascot, here at Flair Designer Wear, we have a wide range of women's clothing specifically for special occasions and events. Take a look at our range online and in-store at our Towcester and Banbury boutiques.
We carefully choose all our special occasion outfits and dresses, making sure they suit a range of different body shapes and sizes, and we offer the accessories to match the outfit. Nothing completes an outfit quite like a new accessory such as a hat, shoes or jewellery to match!
We also offer in-store fitting for any type of alterations.
We also recommend that you make an appointment at our Towcester and Banbury stores for a personal shopper experience and access to a much wider selection of special occasion women's wear.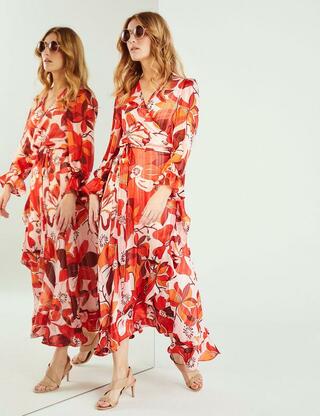 Why Choose Flair?
We have a wealth of experience in the fashion and clothing industry and have seen many special occasions and events in Northampton, Rugby, Daventry, Towcester, Banbury and Milton Keynes that benefit from our range of special occasion women's wear range.
Whatever your personal style, be it classic or contemporary, we have something for everyone and for every type of occasion.